Proudly Collaborating with a Canadian Green-Energy Lab
90-Day Money-Back Guarantee
INTRODUCING
ALL DAY PROTECTION
Meet our powerful Clip'N'Go. A world's first 3 in 1 artificial light protection. Reclaiming nature's dark/light cycles in 1 pair of glasses.

Discover better sleep
HEALTH EXPERTS SWEAR BY OUR LENS TECHNOLOGY
They love it because it is developed by optics and circadian rhythm
experts to produce real results in your sleep and health!
OUR FULL DAY PROTECTION COLLECTION
For Living in alignment with nature's light and dark cycles. Sleep
quicker, deeper and wake up refreshed.
Increase your energy
Reduce eye strain and headaches
Improve concentration
Shop Now
For daytime indoors when working on screens and in articicially lit envronments
TRANSFORMS 100%
OF HARMFUL LED LIGHT TO HEALTHY
Reduce your cortisol
Decrease your stress and anxiety
Wind down
Shop Now
Mimics sunset and fire light. You can work, socialize and stay protected
Blocks 100%
of blue light
Boost your melatonin
Sleep quicker & deeper
Wake up refreshed
Shop Now
Mimics the end of the fire (or dark skies). Wear 1-2 hours before bed.
Blocks 100%
of blue and green light
WHY JUNK LIGHT IS MAKING YOU SICK!
In today's modern world, we are chronically exposed to artificial light day and night. This disrupts the body's
wake/sleep cycle and confuses the brain about the time of the day. Night Time exposure to artificial light
destroys melatonin production, the sleep hormone, and over stimulates cortisol, the stress hormone.
This inhibits deep repair and rejuvenation at night. Learn more.
Results: sleep problems, weight gain, quicker aging, chronic fatigue, mood swings.
OUR REVIEWS SPEAK FOR THEMSELVES
WHY CHOOSE VIVARAYS?
We are dedicated to providing holistic and eco-friendly solutions to
help you sleep and function better.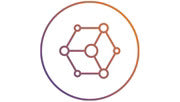 ADVANCED TECHNOLOGY
Designed based on the newest
scientific research on light and
sleep using advanced measuring
equipment.
ECO-FRIENDLY CHOICES
Sustainably harvested wooden
frames and packaging.
Carbon neutral lens production.
Solar and geothermal energy.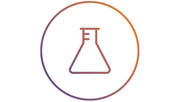 RENOWNED LAB EXPERTISE
Premium lenses.
Advanced coating.
Quality control in every pair.
GUARANTEED RESULTS
We are so confident in our
products that we offer a 90 day return policy.