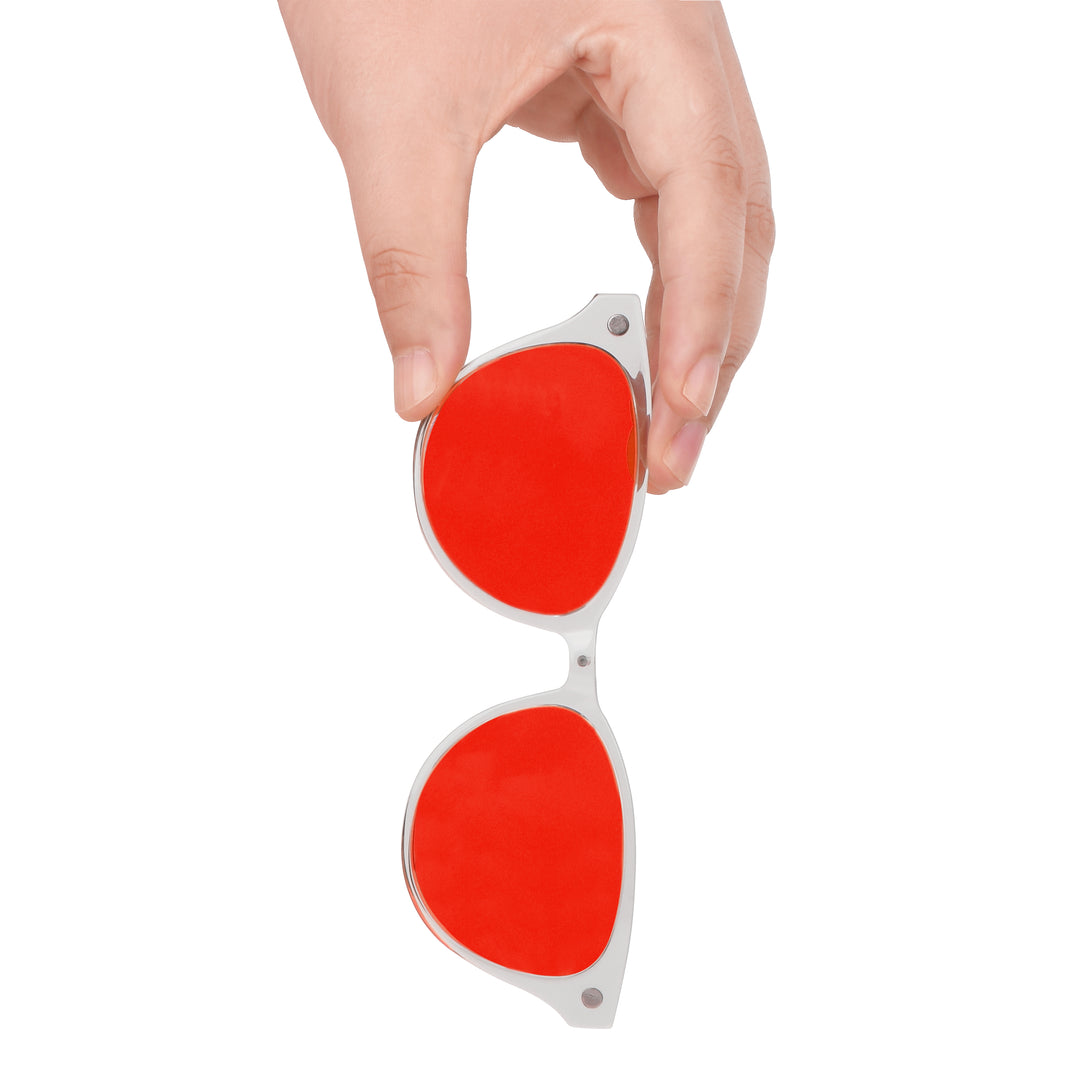 Alegria Clip On Sleeper'Z
This clip-on is designed to fit on the Alegria Daygoz Frame.
Wear it 2 hours before bed
Magnetic Clip-on
Block 100% of blue & green light
Experience deep-quality sleep
We accept FSA & HSA payments
Experience the benefits of healthy light today and pay with ease using Klarna, HSA, and FSA installment payments. 
We are so confident that our products will help you unlock the full power of healthy light that we are offering 90 days or 3 months for free! That's right, no risk, all reward.
But wait, there's more. If for any reason our glasses don't work out for you, we offer hassle-free exchanges or refunds. Please note that prescription and custom orders are not returnable, but we stand behind the quality of our products and will replace any defective, damaged, or faulty glasses if reported within 10 days.
So what are you waiting for? Join the countless others who have experienced the benefits of healthy light and take advantage of our easy payment options and risk-free trial period today.
At VivaRays, we take great pride in delivering top-notch products to our valued customers. We understand the importance of providing products that are both reliable and durable, and we stand behind the quality of our offerings.
We have a comprehensive warranty program that assures customer satisfaction and protects our customers' investments. 
Our wooden FSC-certified frames are backed by a 3-month warranty against any manufacturing defects. Additionally, we replace any glasses that arrive defective, damaged, or faulty within 10 days of receipt.
Our VivaRays prescription lenses come with a 6-month warranty to further enhance our customers' peace of mind. Our manufacturer warranty specifically covers coating defects, such as peeling or cracking, to ensure that our customers enjoy our products with complete assurance.
We believe that our comprehensive warranty program, combined with our dedication to providing high-quality products and outstanding customer service, distinguishes us from our peers. We stand firmly behind the quality of our products and are confident that your VivaRays purchase will exceed your expectations.
Free Shipping to Canada & USA  on orders above $150
Your order will be shipped in the next 24- 48 working hours.
For prescription lenses orders, it takes between 15-20 business days
Delivery times:
Canada: 2- 5 business days (Standard shipping) & 1-2 business days (express shipping)
USA: 5- 9 business days (Standard shipping) & 1-2 business days ( express shipping). US customers do not pay customs
Rest of the world: 3-5 working days (We only ship express for international orders with UPS). We also offer standard shipping (6- 10 business days) for Australia and some countries in Europe.
Custom Duties:
For non-Canada & US countries you may pay custom duties.
If you are unsure whether or not you will be charged duties/VAT at the time of receiving your parcel, please get in touch with your local post office to get the exact details regarding this. 
 Risk Free policy:
We offer a simple 90 days Return/exchange policy on No prescription lenses. 
Our Wellness accessories collection such as sleeping mask, EMF earplugs and earphones are not returnable or refundable for hygiene reasons.