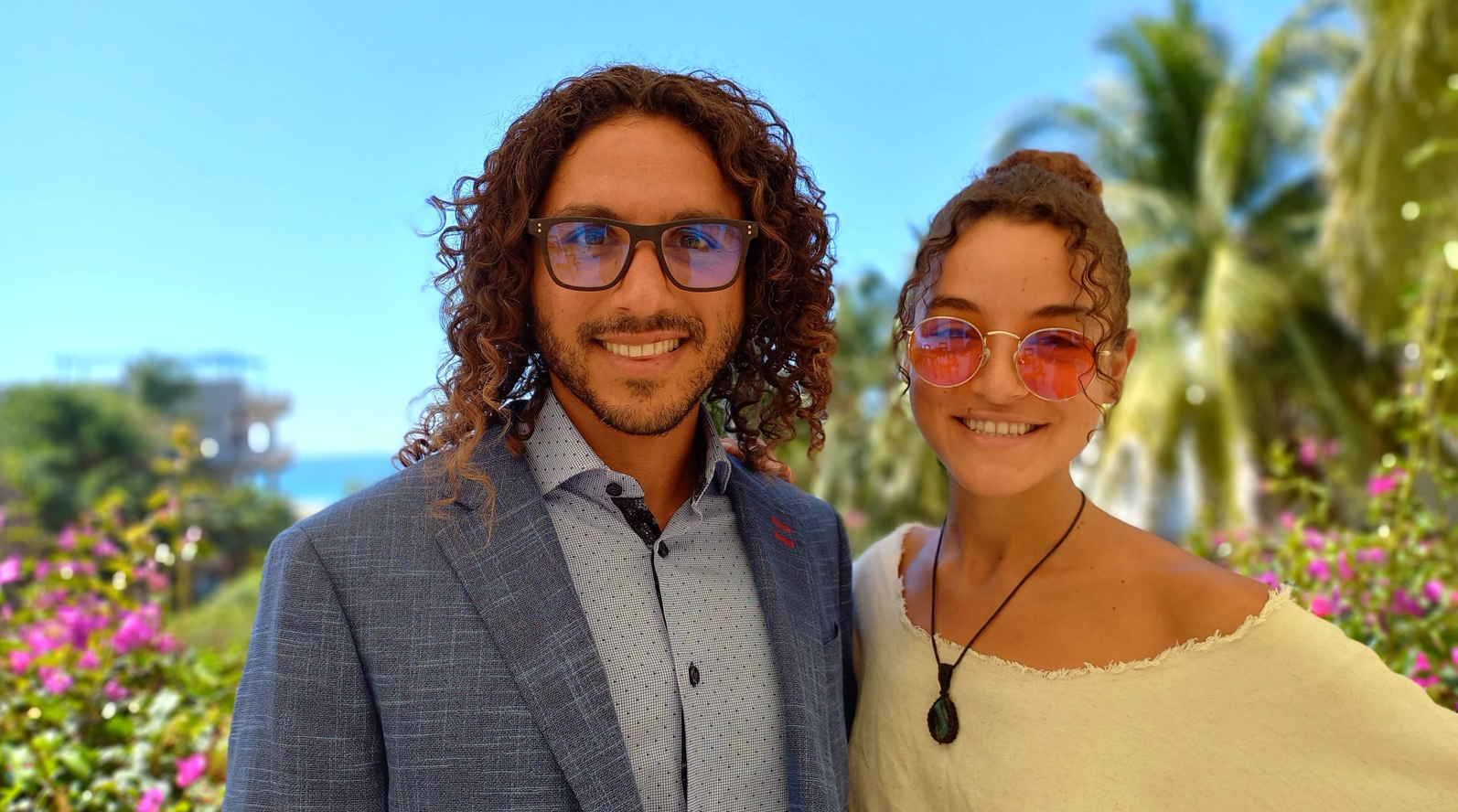 Welcome To The Light Revolution
Our mission
We are dedicated to providing you with holistic eco-friendly solutions to transform your sleep and energy Our goal is to raise awareness about light and health while emphasizing the harmful effects of artificial light on an emotional, mental and physical level We, as a modern society live in perpetual light with not enough rejuvenating darkness to rest fully With VivaRays, you are not only providing your body with enough high-quality sleep every night, but are also facilitating how your body adapts to the highly lit modern way of living, while ensuring optimized health and balanced energy throughout the day
Our story
Struggling with restlessness, confusion, waking up tired and feeling hopeless inspired us to seek alternative solutions. We did everything from herbal remedies, diet changes, exercising, meditating.. all of it, but we were missing a piece, a very important one. Light. Our light diet was so toxic.
When we learned about the effects of light on our health, sleep and mood, we took action and we started feeling the benefits instantly. This exceeded our expectations and we were amazed by the lasting results that we wanted to share this with the world and help all those in need.
We experimented with making the glasses in our garage at first, we sold them to our friends and wanted to see how they felt. We received very positive feedback over and over again when they switched their light diet like we did.
This really encouraged us to start VivaRays and to reach more people who would appreciate this powerful medicine.
Together, we share the same passions in the way we live and what we value, and we have built VivaRays on our philosophies of unity, community and sustainability.
Working in unity together is not enough as we need to work in unity with our environment.
This is why we have chosen to take very careful steps in sourcing our products and cooperating with sustainable and ethical factories. These factories share the same values as us, in ensuring mother earth's wellness, just as much as ensuring ours, because;
"Mankind without Earth is Humanity without a Home".
Roudy
For most of my life I spent my nights staying up late and waking up feeling low on energy and unmotivated. I graduated as a civil engineer and got a job, masking my depression with the success that I was achieving as an engineer.
About 5 years ago, the anguish was unbearable and I needed to change something. I left my job and traveled around the world. During this time, I learned invaluable lessons about myself and nature and discovered a great passion for health which led me to an interest in quantum physics and biology.
Since then, I started to change my quantum environment, my thoughts and light diet. This has led me to completely transform my mornings, my energy levels and eventually my life.
Today, I am fully dedicated to researching and developing innovations to help humanity achieve greater well being on the planet. I happily fill my role in VivaRays as the research and development manager, capturing the great intelligence of nature and manifesting it into our lives.
If you want to learn more, click here to read my interview on Go Solo.
Joy
Joy is my name and bringing joy to people's life is my passion!

I was born in the city. I studied business at school and worked at a bank for 3 years. I had all that I needed, money, a job, a house, but not a good HEALTH. I had chronic fatigue, a foggy brain, and a weak immune system.
I wasn't happy, so I decided to leave everything, in search for an answer. I traveled and volunteered in farms where I met mother earth for the first time in my life. I am so grateful for this as I gained back my health and learned how to live in harmony with the cycles of nature.
Now I will use my skills to share back what I've learned and let people live in harmony with nature in this modern world. VivaRays is not only a business; it is a lifestyle, passion, and a dedication to bring positive changes into others' lives.
HEALTH EXPERTS SWEAR BY OUR LENS TECHNOLOGY
They love it because it is developed by optics and circadian rhythm
experts to produce real results in your sleep and health!